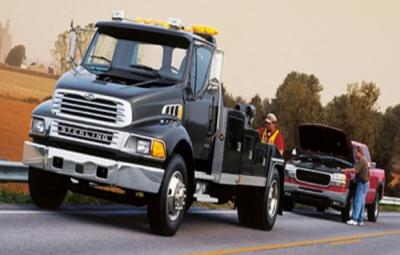 Nobody wants to be stuck on the side of the road and have auto breakdowns ruin the best of plans, especially at night or in harsh weather. Edmonton Towing Services provides quick and reliable roadside assistance in Edmonton 24/7. That's 24 hours a day, seven days a week, with an estimated arrival time of just 45 minutes from your service call. We hope that kind of attention will make your awful experience a little less awful.

Edmonton Towing Services professional roadside assistance technicians are here to help you with all your roadside needs, 365 days a year, day or night – and can assist you with a host of car problems. At Edmonton Towing Services, our trained professionals can change your tire, unlock a steering wheel, jumpstart your battery, provide collision towing, car lockout service, private property towing, or fuel delivery.

When you count on Edmonton Towing Services to support your emergency roadside assistance needs, you can enjoy the peace of mind knowing your vehicle will be towed safely and reliably to the repair center of your choice.
Our drivers don't just specialize in fast, reliable and quick roadside services, but take pride in our friendly and professional service too -- 24 hours a day, seven days a week!
Call us at (780-700-4400) or contact us today.