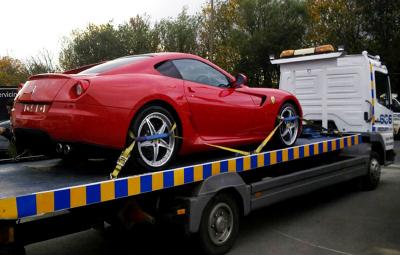 Edmonton Towing Services offers vehicle recovery services for cars, trucks, and SUVs that are stuck or trapped in ditches, mountains, ravines, snowbanks, mud, sand, or snow. If your vehicle is trapped and you can't move it yourself, Edmonton Towing Services vehicle recovery experts can help. We can retrieve your car safely with our specialized winch-out equipment designed to pull your vehicle out of hard-to-access roadside "problem areas" and get you back on the road.

In most circumstances, our crew of trained and professional technicians will arrive within 30 minutes of your call. The staff at Edmonton Towing Services are trained in the latest vehicle recovery technology using flatbed trucks and winch-out equipment and are the number one choice when it comes to car breakdown service and towing service in Edmonton and the surrounding area.

Edmonton Towing Services provides fast and reliable vehicle recovery service and roadside assistance 24 hours a day, seven days a week. If you are stuck on the road and need emergency roadside assistance service, including towing services, car jump start, collision towing, car lockout, flat tire change, private towing, winch out services, flatbed tow truck or onsite fuel delivery, we can be at your side in less than 30 minutes and help get you back on the road, safely and quickly.
Edmonton Towing Services offers car breakdown services 24 hours a day, 7 days a week. Call us at (780-700-4400) or contact us today.