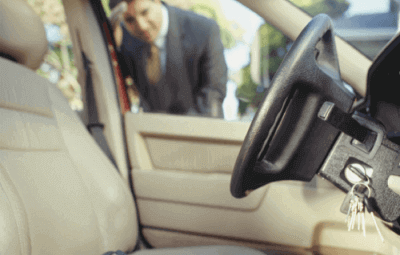 There's nothing worse than that sinking feeling when you've closed the car door and realize you've locked the keys inside, especially if you've left it running. You just wish you had an "undo" button, but unfortunately, that's not how it works.

Whether you've locked your keys in the car, lost the keys, or broke your ignition key, Edmonton Towing Services can provide the most affordable car lockout service in Edmonton, so you'll be back on the road quickly and without damage to your car.

Typically, our car lockout service technicians can arrive at your location within 30 minutes of your call. Our highly trained and reliable locksmith professionals use a soft, easy wedge that slides between the car frame and the door to create enough space to insert a special scratch-free tool that unlocks the button without damaging your car.

Our Edmonton car locksmiths can unlock cars, vans, pickup trucks, and motorcycles in Edmonton and surrounding areas any time of the day or night. Call us now for our fast 24/7 roadside assistance services. So if you were in a rush or were just having one of "those days," we can help turn things around for you.

In just minutes, one of our professional and careful car locksmith technicians will safely unlock your car and retrieve those keys from inside the car with no damage to your vehicle. You'll be back home before anyone even notices.
Edmonton Towing Services is available 24 hours a day, seven days a week to assist! Call us at 780-700-4400 or contact us today.